This little poem was mentioned in a book I was reading earlier this week (
Over the Gate
, by Miss Read), so I looked it up. It was written by English poet Dr Robert Seymour
Bridges
OM (1844-1930), who was Poet Laureate from 1913 until his death.
"Spring Goeth All in White"

Spring goeth all in white,
Crowned with milk-white may:
In fleecy flocks of light
O'er heaven the white clouds stray:

White butterflies in the air;
White daisies prank the ground:
The cherry and hoary pear
Scatter their snow around.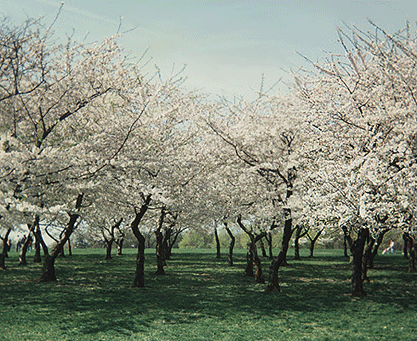 Click on the "
Poetry Friday
" button at left for this week's round-up, which is hosted by Tricia at
The Miss Rumphius Effect
. (Susan, of Susan Writes, has done a round-up of previous round-ups
here
.)