Every American submariner knows the names of H L Hunley, John Holland and Simon Lake. One inventor whose name isn't heard often in the States is Isaac Peral y Caballero.
Peral was born 1 Jul 1851 in Cartagena, Spain. He entered the Colegio Naval Militar de San Fernando, in Cadìz, in December of 1866, and was commissioned in the Spanish Navy. He earned several medals during his career, including the Grand Cross of the Naval Order of Merit. In addition to fighting in the Ten Years' War (1872) and the Third Carlist War (1874), he served in the Philippines as a geographer and as captain of a gunboat.
In 1882 he was appointed professor of mathematical physics at the Escuela de Ampliación de Estudios de la Armada. It was there that he began work on designing a submarine.
El Peral
, built in Cadìz, was completed in 1888 and was specifically designed and intended for military use.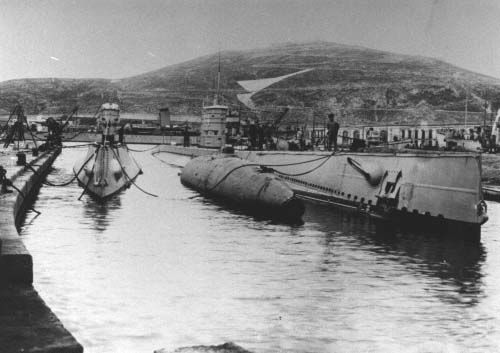 22 metres long, she displaced 79 tonnes surfaced and 87 tonnes submerged, and was powered by two 30hp electric motors. In 1889 she became the first submarine to successfully fire Whitehead torpedoes whilst submerged, shooting three of them during trials. Internal politics, however, kept the Spanish Navy from pursuing the project. Peral, discouraged, left the navy in 1890.
Peral invented several other devices, including an electrically fired machine gun, and wrote two books on astronomy. He died in Berlin of a cerebral tumour on 22 May 1895.
El Peral
is currently on display near the waterfront in Cartagena.
The
Balao
-class submarine USS
Ronquil
(SS-396), commissioned in April, 1944, completed five war patrols during World War II. In addition to earning six battle stars for that war, she also earned the Vietnam Service Medal for a WestPac deployment in 1970-71.
Ronquil
was decommissioned on 1 Jul 71 and transferred to the Spanish navy. Under the name
Isaac Peral
(S-32), she served until being finally paid off on 3 Apr 84. This photo shows
Isaac Peral
in Barcelona, Spain, in 1983.